Help ICE-PAC Elect Dan McConchie
We strongly endorse pro-life candidate Dan McConchie for the 26th Senate District!
Dan is a strong conservative Illinois State Senator who advocates for our values in Springfield. Dan is a family man and father of two teenage daughters who has the courage to fight for reform here in Illinois. Like you, he is tired of the moral decline represented by years of anti-family laws. As a social and fiscal conservative, he wants to protect our children from the moral and fiscal chaos that have been brought upon Illinois by failing legislators, Democrat or Republican.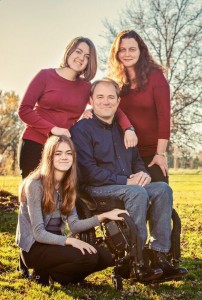 Notable Pro-Life Endorsements
Lake County Life PAC
Illinois Citizens for Life PAC
Illinois Citizens for Ethics PAC
Illinois Family Action PAC
Pro-Life Victory PAC of McHenry County
Family PAC
Notable Pro-Life Experience
Vice President of Government Affairs, Americans United for Life (AUL)
Director of PR, The Center for Bioethics and Human Dignity
Board Member, Informed Choices Pregnancy Centers
Adjunct Professor of Bioethics, Trinity Int'l University
National Pro-Life Speaker
Through Americans United for Life (AUL.org), Dan has worked for over a decade helping legislators enact hundreds of new pro-life state laws across the country. Dan is truly one of us in the fight to protect women and unborn babies from the scourge of abortion as well as the elderly and vulnerable at the end of life.
We need your time and financial support to elect Dan McConchie. Your support will help us educate voters in the 26th district regarding the issues important to us. Primary needs include:
Coordinating volunteers
Pro-life mailings
Door-to-door canvassing
Pro-life flyer printing and distribution
Phone banking
Social media and online support
A copy of our report filed with the State Board of Elections is (or will be) available on the Board's official website (www.elections.il.gov) or for purchase from the State Board of Elections, Springfield, Illinois.
Voting Information
Election Day is Tuesday, November 8, 2016
Find your early voting location at www.elections.state.il.us/votinginformation/earlyvotinglocations.aspx
Please help us elect our good friend, Dan McConchie.
For more information on Dan's campaign, visit: Dan4Illinois.com